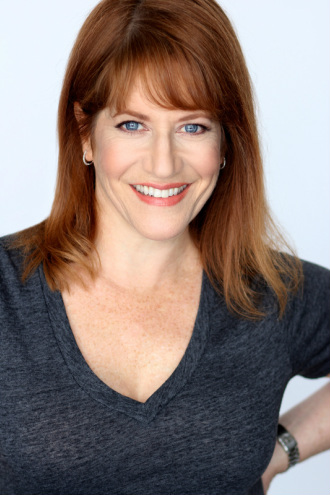 Beth Anne Musiker
Life is full of surprises and the launch of Beth Anne Musiker's first single, a country cover of the heart-wrenching Prince ballad, "Nothing Compare 2 U," is the surprise of a lifetime! (Now available for download on iTunes, Amazon music and all digital services! Youtube below. iTunes link:
http://itunes.apple.com/album/id1112291166?ls=1&app=itunes
)
Musiker recorded the song several years having long imagined it as a country song. She shared her recording with a few trusted colleagues who loved her interpretation but, as so often happens, the stars simply did not align to release the single at that time.
The current release began as a tribute to Prince, following his recent passing. "I shared the recording on my Facebook page to honor Prince and the response was tremendous." The Facebook post helped the song find it's way to country radio, where it is being played on stations across the country and overseas.
"Timing is everything and I am so grateful that my version of this beautiful song is resonating with so many people! I was so sad that Prince had passed and sad thinking that this recording would never be heard. I am beside myself that country radio stations are playing it and helping the song find its way to so many people. I am deeply honored and humbled that my single became part of the worldwide simulcast of Nothing Compares 2 U at 5:07 pm CT on May 4th to mark the 7 hours and 13 days since Prince left us."
The petite redhead's youthful enthusiasm belies the wisdom of a seasoned pro. Her career has allowed her to perform in front of millions in the United States and Europe and collaborate with legendary songwriters Jimmy Webb, Wayne Carson, Dan Penn and Buzz Cason. In addition to the usual dues-paying club gigs that sustain aspiring country singers for years, Musiker has also performed in the national tours of Roger Miller's Big River and the 60's musical, Beehive. In fact, her first trip to Nashville was during the Big River tour, sharing the stage with Mr. Miller himself. It was during that trip that Beth Anne realized she would one day call Nashville home.
Born in Chicago, Musiker lived in the Bronx and Alabama by the time she was 6, moving around as her father completed his training as a pediatrician and served in the Army. Along with her three sisters, she was raised in Stony Brook, Long Island, a quaint town two hours from Manhattan, but another world away. Having taught herself to dance watching TV variety shows, she began piano lessons at age 6 and violin at age 8. She knew early on that she would spend her life singing and entertaining in one way or another.
When not singing in harmony-based groups in high school, she was listening to music in every genre. She has been influenced by Brenda Lee, Bonnie Raitt, Janis Joplin, Crosby, Stills & Nash, Laura Nyro, Trisha Yearwood, and countless more. She continued to perform in bands while attending college at Northwestern University, and after graduating, made her way to New York to take the next step in her career. That move paid off because she immediately landed roles in numerous rock and country musicals, some of which took her around the world.
Performing eight shows a week for years, helped Beth Anne develop a discipline and consistency that serves her well, both as a performer and as she's turned some of her attention to providing arts education to young people throughout the Middle Tennessee area.
"It is always my aim to deliver a song by really exploring the heart of the lyric. The beauty of the story being told through the vehicle of the melody is what excites me. I feel so fortunate to have had the opportunity to process life's adventures and emotions musically and find it truly joyful to open up that same opportunity for others, whether I'm educating or performing."
The surprises and adventure continue for Beth Anne Musiker.
---